July 7, 2020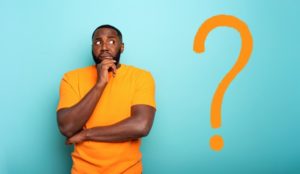 The next time you visit your Coatesville dentist, you may notice that their practice looks a bit different than it did before the pandemic! Alongside the new hospital-grade hand sanitizing stations and HEPA air filtration systems, you may be surprised to find that all the magazines, toys, and other activities have been removed. Read on to find out how taking these items out of the reception area helps your Coatesville dentist keep everyone safe during the COVID-19 pandemic.
Understanding How COVID-19 Spreads
COVID-19 is transmitted through infected respiratory droplets. These particles are dispersed when a person sick with COVID-19 coughs, sneezes, or speaks. The illness is then transmitted when these infected droplets come in contact with another person's eyes, nose, or mouth. So how does removing items like magazines keep you safe from a respiratory illness?
If these particles aren't inhaled, they fall from the air and settle on the surrounding surfaces. However, studies are discovering that particles containing COVID-19 can survive on a wide variety of materials for a long time, long after the contagious person has left the area. Handling a contaminated object will transfer the dangerous particles onto your hands. While this action in itself won't get you sick, it's estimated that the average person touches their face 16-23 times an hour, many times without even realizing it. This can quickly and easily introduce COVID-19 particles into your nose, eyes, or mouth and get you sick.
COVID-19 Can Linger on Magazines & Toys
Recent studies show that the coronavirus can survive on different surfaces for different periods of time. Depending on the material, it can remain a potential threat for minutes, hours, or even days:
Metal: COVID-19 particles can linger on stainless steel objects like keys, doorknobs, and railings for two to three days.
Plastic: Some researchers report that the coronavirus can survive on plastic objects like toys, credit cards, and light switches for three days, but other suggest it can linger for up to seven days.
Paper: Although it appears to depend on the type of paper, COVID-19 may be able to remain on paper items like magazines, pamphlets, and newspapers for five days.
Keeping Your Dentist's Office Germ-Free
Your dentist's top priority is your wellbeing, so they are taking every precaution to protect you from COVID-19. That's why they've removed magazines, toys, and other commonly touched items that could potentially harbor germs. While this may make the reception area a little less exciting than before, it dramatically reduces potential exposure to COVID-19. However, these activities aren't the only surfaces that infected particles can survive on. Other high-traffic fixtures like countertops, doorknobs, pens, and light switches can't simply be removed to protect you from the coronavirus. To keep their practice as germ-free as possible, these objects are frequently disinfected all throughout the practice, usually every hour.
Remember, you're more likely to catch COVID-19 from close interaction with another person than from a contaminated surface. Nonetheless, your dentist is taking every precaution to protect you, their staff, and the entire community safe from COVID-19.
About the Practice
In accordance with orders set forth by Governor Wolf and the Pennsylvania Board of Health, Chester County Dental Arts is excited to welcome you back for the dental care you need. We have been monitoring the COVID-19 pandemic and the recommendations of the CDC carefully, and have adjusted our infection control protocols accordingly. We have added a wide variety of new safety precautions to keep you as safe as possible while receiving the excellent dentistry you've come to expect from us. If you'd like to learn more about our Commitment to Safety, we can be contacted via our website or (610) 383-1600.
Comments Off

on Where Have the Reception Area Magazines Gone?
No Comments
No comments yet.
RSS feed for comments on this post.
Sorry, the comment form is closed at this time.