Smile Makeover – Coatesville, PA
Creating Healthy, Beautiful Smiles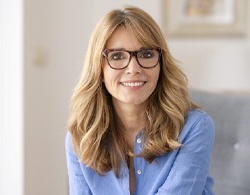 Nothing can feel more disheartening than when you believe there's nothing that can be done for your smile. Whether plagued with cracks, chips, stains, or misshapen teeth, it can begin to feel overwhelming and as if there is no hope. Fortunately, Dr. Mark Simeone goes above and beyond to ensure his patients that it's never too late to make a change. Offering various cosmetic and restorative treatments to repair one's smile, he can provide a smile makeover for Coatesville, PA dental patients that will not only enhance your aesthetics but also improve your oral health. Contact us today to learn more about this unique treatment and how you can get started.
Do I Need a Smile Makeover?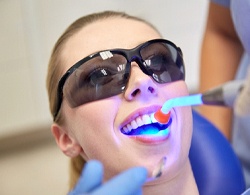 If have any of the following, you may be eligible to receive a smile makeover:
Chips
Cracks
Fractures
Missing teeth
Crooked or misshapen teeth
Stains
Discoloration
Gapped teeth
Overcrowding
If even you feel there is no way you can achieve the smile of your dreams, you'll be pleased to know that Dr. Simeone's smile makeovers can turn your dream into a reality.
What Services Can Be Included in a Smile Makeover?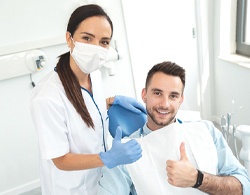 Dr. Simeone offers a wide range of services that you can choose from when planning for your smile makeover. During your consultation, he will examine your smile and offer recommendations regarding the types of treatment that will help you achieve your smile goals.
Some of the available services include:
Teeth whitening
Porcelain veneers
All-ceramic dental crowns
Dental implants
Invisalign
Metal braces
Tooth-colored fillings
And more!
Smile Makeover Process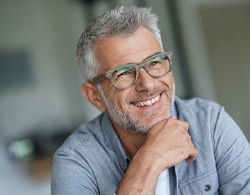 The entire process of a smile makeover depends on which treatments your cosmetic dentist chooses to combine. To start, you will discuss with Dr. Simeone your individual goals and what you hope to achieve with the help of a smile makeover. After examining your oral cavity in its entirety, he will review your dental X-rays and provide recommendations regarding treatment. He will then generate a personalized treatment plan for you to review.
Once the two of you are satisfied with the plan, he will begin to map out a timeline, giving you a clear idea of how long you can expect it to take to achieve the smile you desire.
Using a combination of services, he may choose to combine porcelain veneers and teeth whitening or all-ceramic restorations and a tooth-colored filling. Treatment times can take as little as one hour or as long as 6 months or more. It is truly dependent on the number and type of services you need.
The Lasting Benefits of Smile Makeovers
A smile makeover is a life-changing dental treatment that gives patients like yourself a chance at a brand-new smile. No one wants to be embarrassed by their teeth or gums, especially since it is usually the first thing people notice. When showing off a healthy smile, it tells people that you care about your appearance and believe in taking care of the way you look.
While many of the imperfections that exist on your smile may not be because of poor oral hygiene or even dental trauma, you can feel good knowing that you can always do something to improve your appearance.
By choosing to move forward with a smile makeover, you will be allowing yourself to enjoy a healthier, more beautiful smile for a lifetime.