Dental Sealants – Coatesville, PA
Protect Your Smile from Tooth Decay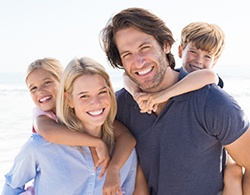 Excellent oral hygiene and regular dental checkups are the best ways to prevent plaque, tartar, and bacteria from causing dental decay. However, there is another preventive measure that many people overlook: dental sealants in Coatesville, PA. This simple and noninvasive service can be a powerful weapon in your fight against cavities. How does it work, and who is it best suited for? Keep reading this page to discover the answers to those important questions.
What Are Dental Sealants?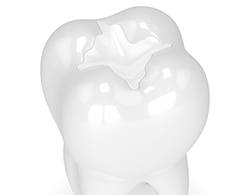 A dental sealant is a coating that gets placed on the chewing surface of a tooth. They usually go on the molars or premolars, the teeth that are most likely to accumulate food particles between their cusps (their high points). Their job is to create a barrier between the tooth and any bacteria and bits of food that might otherwise sit on its surface and damage it. Dental sealants are usually made out of a plastic material, but they can be made out of other biocompatible materials as well.
The Dental Sealant Process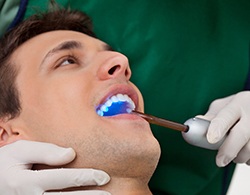 The dental sealant process is fast, painless, and totally noninvasive. First, your hygienist or dentist in Coatesville will clean and dry the teeth. Then, they'll apply a mild acidic solution; the acid won't harm your teeth, but it will roughen them up a bit so the sealant material will adhere better. After the acidic solution gets rinsed off, the sealant material will be applied. A special light cures (hardens) the sealant in a matter of seconds.
In most cases, dental sealants can be placed during a routine preventive appointment with your dentist. Depending on how many teeth are receiving the sealants, the entire process usually takes less than one hour.
Who Should Get Dental Sealants?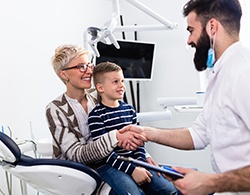 Many people believe that dental sealants are only for children. Indeed, this preventive measure is beneficial for young ones, especially for those who are still in the process of mastering proper brushing techniques or who have deep grooves in their teeth. Our team may recommend that you start getting sealants for your child as soon as their permanent molars and premolars begin to erupt.
With that being said, however, it is important to note that sealants can benefit patients of virtually any age. They offer an excellent way to protect the teeth and may spare you the discomfort and expense of future dental decay.
When you come in for your next checkup, don't hesitate to ask us about sealants. Our team will let you know if this preventive service could benefit your smile.
Benefits of Dental Sealants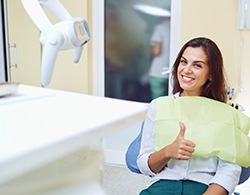 Of course, the primary benefit of sealants is that they have the potential to prevent cavities. Additional benefits include:
They are clear, so they will not interfere with your smile's aesthetics
Dental insurance usually covers them for children
They are safe for the vast majority of patients (allergies to sealants are quite rare)
They have the potential to last for up to 10 years
Would you like to learn more about dental sealants and how they may be able to benefit your family's oral health? Contact our friendly team today.