Teeth Whitening – Coatesville, PA
Remove Stubborn Stains With Our Teeth Whitening Treatments!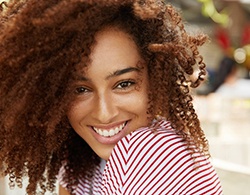 Even if your teeth are healthy, a yellow tinge can make them look brittle, frail, and decayed. Don't worry – dental discoloration doesn't have to plague your smile from this point forward. On the contrary, our talented team at Chester County Dental Arts can remove stubborn stains with our in-office and take-home teeth whitening treatments. If you're interested in learning more about this smile-transforming solution, don't hesitate to schedule a consultation. Otherwise, you can read on!
Why Choose Chester County Dental Arts for Teeth Whitening?
Top-Rated Dental Team in Coatesville
Flexible Financing Available
Evening and Weekend Hours
Who Is a Good Candidate for Teeth Whitening?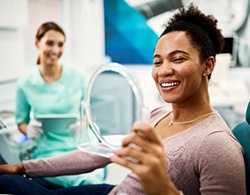 If your teeth have taken on a yellow tinge over the years, then get in touch with our Coatesville cosmetic dentists – there's a good chance you're a candidate for teeth whitening! Our safe, effective, and reliable treatments can remove stubborn stains that are the result of everything from coffee consumption and certain medications to the natural aging process. As a result, the bright, beautiful smile you've been dreaming of is within arm's reach. The first step is to schedule a consultation with us so we can pinpoint the cause of the discoloration, assess the state of your oral health, and learn more about your smile goals.
How Does Teeth Whitening Work?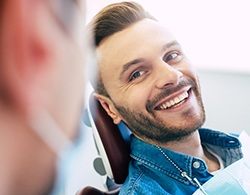 Naturally, the teeth whitening process looks a bit different for each patient since every treatment plan is unique. However, there is another factor that will impact the answer: if you choose to brighten your teeth at our office or with one of our take-home kits. To learn more about each option, read on!
Take-Home Teeth Whitening
Our take-home kits are as convenient as store-bought alternatives, but there is an important difference: ours include clinically-tested, powerful, and safe bleaching gels! We will provide you with instructions on how long to use the products, and you can do so while reading your favorite book, hanging out by the pool, watching the newest Netflix show, or simply relaxing at home. Within a few days, you'll notice the stains lifting.
In-Office Teeth Whitening
Our in-office treatments, on the other hand, provide more immediate results. That's why it's popular among patients who have an important event coming up, like a wedding. With this whitening option, we will handle the application while you relax in one of our treatment chairs. The process usually takes about an hour, but your teeth will be noticeably brighter when you walk out of our office!
Tips for Maintaining Your Brighter Smile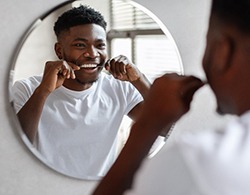 To prolong the results of your teeth whitening treatment, we recommend taking a few proactive measures, including:
Using a straw when drinking juice, soda, coffee, and other dark-colored beverages
Eating plenty of white and light-colored foods, like oatmeal, scrambled eggs, and yogurt
Committing to a solid at-home oral hygiene routine
Visiting us for a checkup and cleaning semi-annually
Quitting unhealthy dental habits, like using tobacco products
Getting touch-up treatments as needed
Understanding the Cost of Teeth Whitening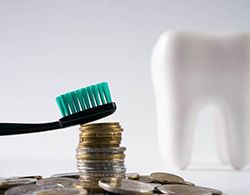 Teeth whitening is often one of the first experiences that people have with cosmetic dentistry, and they are often a little bit concerned about the prospect of paying for dental care that isn't going to be covered by insurance.
We want to make every aspect of dental care as stress-free as possible, including the finances. For that reason, here's some information that it might be nice for you to know.
Factors that Affect the Cost of Teeth Whitening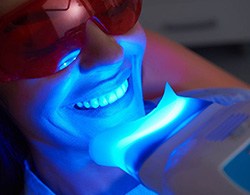 Teeth whitening costs are typically standardized, but several factors can influence the number of treatments required to achieve your desired results. Firstly, the severity of stains and discoloration plays a pivotal role. Stubborn or deeply ingrained discoloration may necessitate more sessions. The type of discoloration also matters; whether it's age-related, medication-induced, extrinsic (on the enamel's surface), or intrinsic (within the tooth) affects the treatment approach and duration.
Moreover, prior dental procedures like fillings or crowns might be necessary before whitening, adding to the overall cost. It's crucial to consider these variables when estimating your teeth whitening expenses, as tailored treatments ensure a brighter, more confident smile.
Various Types of Teeth Whitening and Their Cost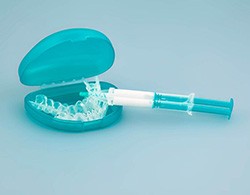 Teeth whitening offers various options to suit different budgets. In-office treatments, administered by professionals, provide swift and dramatic results, but they come at a higher cost. Typically ranging from $400 to $800, in rare cases, costs may exceed $1,000, depending on individual circumstances and location.
For a more cost-effective approach, consider take-home whitening kits with custom-fit trays from your dentist, which usually cost a few hundred dollars. These kits offer convenience and professional guidance.
"Over-the-counter" whitening trays offer budget-friendly options, but drawbacks abound. These non-custom-fit trays are often priced at $100 or less, but there's a reason for that cost.
Professional VS OTC Teeth Whitening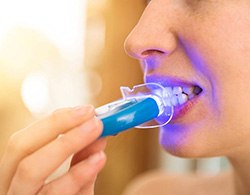 While "over-the-counter" whitening trays offer a more budget-friendly option, it's essential to consider their potential drawbacks. These non-custom-fit trays, typically priced at $100 or less, may not provide a precise fit for your teeth, leading to uneven results and potential discomfort during the whitening process. Moreover, the lower concentration of whitening agents in these products may result in less effective outcomes compared to professional or custom treatments. Additionally, without professional guidance, users may misuse or overuse these products, risking tooth sensitivity or gum irritation.
If you want reliable, high-quality, and comfortable teeth whitening, professional teeth whitening is the best way to go.
Options For Making Teeth Whitening Affordable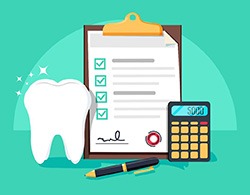 Teeth whitening, often classified as a cosmetic procedure, typically falls outside the scope of traditional dental insurance coverage. However, we understand the importance of making this transformative process affordable for our patients. To alleviate financial concerns, we offer accessible financing options, such as CareCredit or Lending Tree. These platforms allow you to divide the cost of teeth whitening into manageable, monthly payments, making your journey to a brighter smile more budget-friendly.
At Chester County Dental Arts, we are committed to assisting our patients in achieving their desired results. Schedule a consultation with us today to explore the various teeth whitening options and to learn more about the financial details tailored to your needs. Your radiant smile awaits!