Root Canal Therapy – Coatesville, PA
Relieve Toothache Pain and Prevent Tooth Loss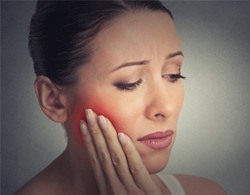 At Chester County Dental Arts, we know that root canals have a bad reputation for being painful and unpleasant. But the truth is that root canals get you out of pain when you have a toothache and also repair the damage from severe cavities. And with our team of compassionate, experienced dentists, we're able to make the procedure stress-free from start to finish. If you have a toothache or think you may have a cavity, give our dental office a call. Root canal therapy in our Coatesville, PA dental office may or may not be necessary - but if it is, rest assured that it will much easier than you think!
What Is a Root Canal?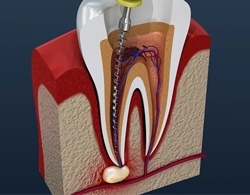 Also called endodontic treatment, a root canal treats a severe cavity that's reached the nerve in the center of a tooth. Often done in just one appointment, it includes the following steps:
We'll begin by making sure you're fully numb. We also have sedation options to make the procedure comfortable for everyone.
Then we'll create a small opening in the tooth to access the inner layers and remove the infected nerve tissue.
Then we'll thoroughly clean out the root canals and fill them with a rubbery material called gutta percha.
Lastly, we'll apply a tooth-colored filling material to cover and seal the opening in your tooth.
When the pulp of the tooth is removed, it loses its blood supply, causing it to become brittle and weak. This is why we usually recommend a dental crown in the following weeks to strengthen the tooth and allow it to function normally.
Why Are Root Canals Necessary?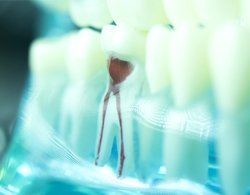 A cavity is actually a type of infection. When it's small, it only damages the outer layers of a tooth, leaving the nerve in the center unaffected. In these cases, a simple dental filling or crown is enough to repair it. But as the cavity grows larger, it eventually reaches the nerve and results in severe pain, swelling, and/or an abscess.
Without root canal therapy, the tooth needs to be extracted and replaced with a prosthetic tooth like a bridge or dental implant. By doing a root canal and removing the damaged and infected tissue, the rest of the tooth can be saved and continue functioning for many years.
How Do Cavities Start?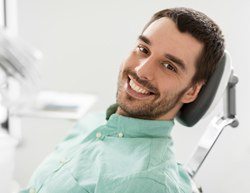 Cavities are caused by bacteria that feed on any remaining food particles in your mouth after meals. These bacteria thrive on carbohydrates and sugar, in particular, and produce acid that slowly begins destroying the tooth. At first, this process is slow, because enamel (the outer layer of a tooth) is incredibly hard and tough. But once the damage gets through the enamel, it progresses more quickly. If the tooth remains untreated, it will eventually reach the nerve of the tooth and cause a severe infection.

What Are the Signs You May Need a Root Canal?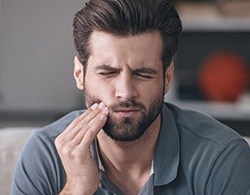 Everyone is different, but here are some of the most common signs that a root canal may be necessary:
Pain that lingers in response to hot or cold temperatures
Facial swelling on one side
Severe pain or discomfort when chewing
Swollen gums or a pimple-like bump on the gums
It's also important to note that, in some cases, there are no symptoms because the nerve of a tooth has "quietly died" before causing pain. However, these cases still require a root canal to treat the infection and prevent it from spreading.