Full Mouth Reconstruction – Coatesville, PA
Reclaim Your Smile's Health and Beauty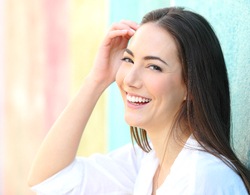 Do you suffer from extensive or complex dental problems? Perhaps those issues diminish your self-confidence and make it difficult for you to enjoy a robust diet. You may even suffer from significant pain and discomfort. Such problems will not get better on their own over time; in fact, they are likely to lead to further complications. The team of dental experts at Chester County Dental Arts is here to help. With full mouth reconstruction in Coatesville, PA, we can rebuild, restore, and renew your smile's beauty and function.
What Is Full Mouth Reconstruction?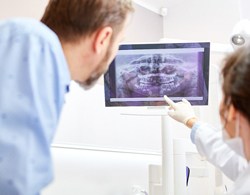 Full mouth reconstruction is not a dental treatment. Rather, it is a custom treatment plan that addresses all of the problems that are affecting your mouth's appearance and function. The treatment plan may include both restorative and cosmetic procedures. Your plan will be tailored to your unique needs. If you have any questions about the plan we recommend, or you are interested in exploring alternative procedures, you are always welcome to talk to us. We value open communication with our patients, and our goal is to make sure you are completely satisfied with your treatment.
What Can I Expect with Full Mouth Reconstruction?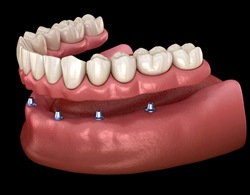 During your consultation, we will thoroughly examine your mouth and talk to you about your goals and expectations for treatment. Images, such as X-Rays, will help us to gain a comprehensive view of your oral health. Once we agree on a course of action, we will get started with your treatments. It may take several months or longer to achieve the final results. Throughout your journey, you may undergo one or more of the following procedures:
Dental implants
Dental crowns
Porcelain veneers
Fixed bridge
Fillings
Root canal therapy
Dental bonding
Braces or other orthodontic services
After you finish treatment, you can expect to have a fully functional set of teeth that enables you to speak and eat with confidence. Also, all of your restorations will be designed with your natural facial features and oral anatomy in mind. Thus, they will look both beautiful and natural.
Benefits of Full Mouth Reconstruction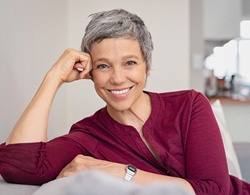 Some benefits of full mouth reconstruction include:
With proper care, the results of your treatment can last for many years.
A beautiful smile may have benefits for your mental and emotional health.
You will be able to enjoy a balanced diet and may experience improved overall health as a result.
Replacing missing teeth can help your face maintain a youthful shape. Depending on the type of tooth replacement you choose, your jawbone may be able to avoid the deterioration that normally occurs after tooth loss.
Some of your recommended services may be covered by your dental insurance. Financing is also available if you would like to break up the cost of your treatments into monthly payments.
Schedule Your Consultation Today
Are you curious to learn more about full mouth reconstruction, or are you ready for your personalized consultation? Contact Chester County Dental Arts to get your appointment on the books. We look forward to serving you!