You've Come to the Right Place to Change Your Smile!
---
Welcome to our Orthodontic Practice! You are now one step closer to the straight, beautiful smile you deserve.
Chester County Dental Arts is your home for orthodontic treatment in your neighborhood. Dr. Ronni Bruck brings 15 years of orthodontic experience right to you. Her comprehensive approach will give you or your family member a predictable outcome and a smile you can be proud of for a lifetime. Call our practice today to schedule your complimentary consultation with Dr. Bruck and see what orthodontic treatment can do for you!
Watch Our Video
Interested in invisalign®? You've come to the right place! We are proud to be an invisalign® Gold Plus provider office with the invisalign Itero Scanner.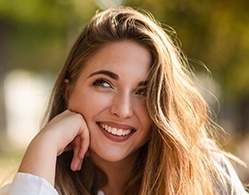 Invisalign® Scan Center - NOW OPEN
No more goopy impressions. Chester County Dental Arts invested in the official Invisalign Itero scanner which replaces those old goopy impressions. Our Scan Center is open and we invite you to come in today to take the first step to get the smile you deserve. Stop in at any time. We will proudly show it to you and get you started.
We Are a Digital Impression Practice Proud Owners of an iTero® ElementTM Intraoral Scanner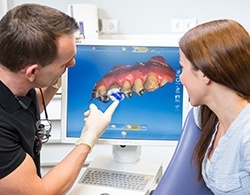 The iTero Element Scanner is a state-of-the-art digital impression system that eliminates the need for messy putty in your mouth. With our iTero Element Scanner, we can digitally capture a detailed 3D model of your teeth and gums. Not only is this process far more comfortable than the old putty based impressions, but it's faster and can offer a superior clinical endpoint.
No goop or gag to worry about
Fast, accurate impression
Ideal for Invisalign® clear aligners and retainers
See a simulation of your potential post-treatment smile
We'll Make a Great First Impression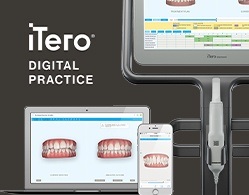 During the impression process, you can breathe or swallow as you normally would. You can even pause during the process if you need to sneeze or just want to ask a question. The scanner gives us a 3D model of your mouth that we use with all Invisalign services including the Invisalign Outcome Simulator to show you what your new smile might look like.
How Does the Invisalign® Treatment Process Work?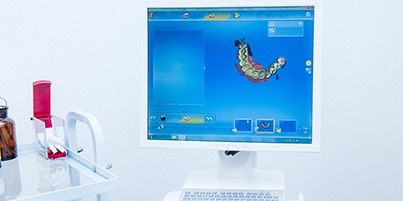 Traditional braces use brackets attached to the fronts of teeth and wires attached to these brackets to place pressure on the teeth, shifting them into their ideal alignment. Instead of brackets and wires, the Invisalign process uses a series of clear alignment trays to shift teeth over the course of about a year. Each set of aligners in the series represents the positioning of the teeth one step closer to the desired end result. Patients will wear these aligners for about two weeks at a time before exchanging them for the next set in the series. The process continues for about twelve months of treatment, until patients have the flawless, perfectly aligned smiles of their dreams.
We proudly offer financing available for those who qualify! We strive to make this process as simple as possible so you can get started right away!
We can walk you through the enrollment process here in office in under 5 minutes or click on the link below to prequalify for payments as little as $99.00 a month!