Sleep Apnea Therapy – Coatesville, PA
Wake Feeling Rested After Sleeping Soundly
Most people consider snoring to be a harmless habit – in fact, you may not even realize you suffer from it until an annoyed bed partner lets you know. However, did you know that snoring could actually be an indication of sleep apnea? Sleep apnea is a potentially dangerous health condition that dramatically affects your quality of life if left untreated. At Chester County Dental Arts, Dr. Mark Simeone and his team help suffering patients with a customized oral appliance. If your doctor or a sleep specialist has diagnosed you with sleep apnea, please contact our dental office today to schedule an appointment to discuss your options for sleep apnea therapy in Coatesville, PA.
How Does Sleep Apnea Work?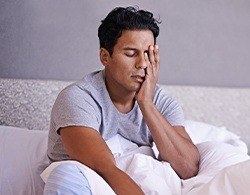 In addition to chronic snoring, patients who suffer from sleep apnea experience pauses in breathing throughout rest. This is caused by their air passage becoming partially or even fully blocked. The lack of oxygen causes the brain to send out an emergency signal, forcing the patient to wake up and restore the flow of air. While this awakening is often brief, it occurs hundreds of times per nigh, resulting in restless nights of sleep, higher risk of heart failure and stroke, and other consequences.
Common symptoms of sleep apnea include:
Daytime exhaustion, no matter how much sleep you had the night before
Problems with memory or concentration
Excessive irritability or moodiness
Constant dry mouth and/or sore throat
Constant headaches in the morning
Choking, gasping, or periods of complete silence when asleep
Customized Treatment through Oral Appliance Therapy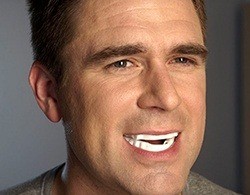 The most common treatment method for sleep apnea involves a CPAP machine. While effective, this technique has its problems – bulkiness, noisiness, and discomfort. Many patients stop using the machine altogether allowing sleep apnea to go untreated. Here at Chester County Dental Arts, our dental team is happy to offer an alternative solution – oral appliance therapy. Your customized appliance repositions your jaw and/or tongue slightly allowing your airway to remain clear through the night in a simple and comfortable way. Combination therapy with both an oral appliance and the CPAP machine may also be recommended depending on the severity of your condition.