Metal Braces – Coatesville, PA
Correcting Bite Alignment for Healthy Smiles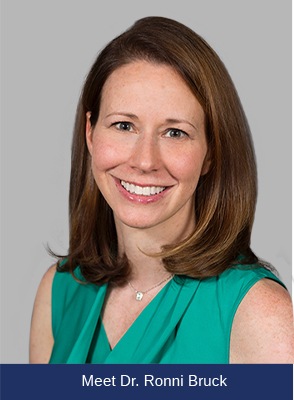 ---
Welcome to our orthodontic office! You are now one step closer to the straight, beautiful smile you deserve.
Chester County Dental Arts is your home for orthodontic treatment in your neighborhood. Dr. Ronni Bruck brings 15 years of orthodontic experience right to you. Her comprehensive approach will give you or your family member a predictable outcome and a smile you can be proud of for a lifetime. Call our orthodontic office today to schedule your complimentary consultation with Dr. Bruck and see what orthodontic treatment with metal braces in Coatesville, PA can do for you!

We Help You Save Time
Our team can take care of dental cleanings and orthodontic adjustments at the same appointment, helping you get everything you need in just one visit!

Award-Winning Care
Our own Dr. Mark Simeone was voted by the readers of Suburban Life Magazine as one of the Top Dentists in the area!

Sought After Expertise
Widely recognized for his skill and experience in cosmetic dentistry, Dr. Simeone has made appearances on CBS 3, Fox29, and the E! Style Network.

Always Getting Better
Every member of our team attends multiple continuing education courses each year to stay on top of the latest advancements in dentistry.

In-House Orthodontist
Board-certified orthodontist Dr. Ronni Bruck has been a member of our team since 2017. Thanks to her specialty training and years of experience, she's able to provide a variety of treatments to help patients correct misaligned and gapped teeth as well as crooked bites. Here, patients can get traditional braces, clear/ceramic braces, and even sleek and discreet Invisalign.

Improve Your Appearance & Oral Health
When Dr. Simeone and Dr. Bruck straighten a patient's teeth, they don't just give them a more beautiful smile, but a healthier one as well! Properly spaced teeth experience less wear and tear as the years go by, plus they are much easier to clean while brushing and flossing, dramatically lowering someone's risk for cavities and gum disease.

Utilize the Latest Technology
The iTero intraoral scanner enables us to take extremely accurate bite impressions 100% digitally, meaning we DON'T make our patients bite down into odd-tasting dental putty. In just a few minutes, we can create the perfect impression the first time, every time.

GOLD Status Invisalign Providers
Both Dr. Simeone and Dr. Bruck are Gold Status Invisalign providers, which is a designation awarded by Invisalign to dentists who have completed several successful cases with the treatment. We're extremely proud of this achievement!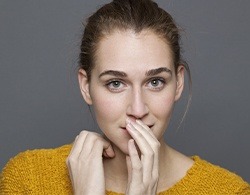 How Misaligned Teeth Affect Your Oral Health
Often, it is believed that misalignment issues are only cosmetic concerns; however, this is not true! When your teeth are not properly aligned, it makes them more difficult to clean, increasing your risk for gum disease and tooth decay.
Not to mention, a poorly aligned bite can also cause issues with the temporomandibular joint (TMJ), which connects the jaw to the skull. You can even have a heightened risk for dental emergencies, especially if you have protruding teeth. To prevent these complications, metal braces in Coatesville can provide the solution you need.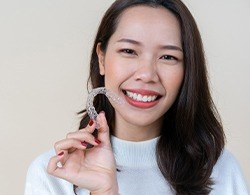 Straighten Your Teeth with an Effective Solution
Due to several advancements in orthodontics, metal braces are still one of the most effective and reliable options to treat even the most complex bite and alignment issues. No matter if you have gapped, rotated, tilted, or overcrowded teeth, metal braces can offer a solution. They can even align your bite to improve your oral function.
By attaching brackets and wires to the surface of the teeth, they are gradually shifted into their ideal positions. Now, braces can be made to look less noticeable thanks to smaller brackets and wires to deliver a more discreet treatment.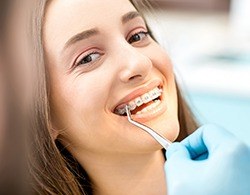 What to Expect When Getting Metal Braces
First, you will need to schedule an orthodontic consultation. In addition to a visual examination, impressions and digital images are needed to create a treatment plan to move your teeth. The brackets and wires will be placed on the teeth, and small adjustments will be made over time to move them into position. On average, your treatment will take about 18 to 24 months to complete; however, that time will vary from person to person. After your braces are removed, you will need to wear a retainer for a short time to prevent your teeth from moving back into their previous positions.
While your braces are in place, it is important to maintain your oral hygiene and regular appointments for checkups and adjustments. In addition, there are certain foods you will need to avoid to prevent damage to your teeth and the braces, like overly sticky foods and those that contain sugar.
Get Started Today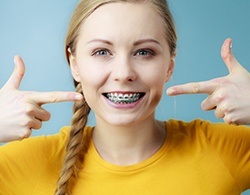 If you are ready to get a straight, healthy smile to restore your confidence, it is time to see if metal braces are the right option for you. Dr. Ronni Bruck will create a customized treatment plan to help you start your journey to a straight smile.
Contact Chester County Dental Arts today to schedule your orthodontic consultation.