About Chester County Dental Arts of Coatesville, PA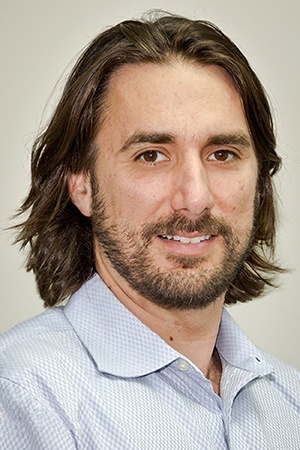 Dr. Mark Simeone, Dental Office Owner & General Dentist As Seen on Fox29, CBS3 & E! Style Network Proud to be named one of Suburban Life Magazine's Top General & Cosmetic Dentists in the Region Welcome to Chester County Dental Arts! With over 17 years of experience perfecting patients' smiles in Philadelphia and Los Angeles, Dr. Mark Simeone offers all his patients comprehensive dental care in a state-of-the-art dental office. Dr. Simeone founded Chester County Dental Arts in 2016 with the hope of bringing a dental office to the region that was different. We are different because we offer a "no shame dentistry" environment where everyone is welcome and shouldn't feel nervous or shameful about their teeth. We want you to have the smile you deserve. There's no greater compliment for our team than when patients trust us with generations of their family's smiles for years to come. We offer multiple specialities under one roof as a convenience to our patients as we know how busy everyone is. There is no need to travel to multiple dental offices to see Orthodontic, Implant, Cosmetic or Full Smile Makeover care. We do it all in house. We thank you for trusting our knowledgeable team with your dental care. Contact Dr. Simeone at 610-383-1600 to schedule your first visit today.
What makes our dental office different?
Multi-Speciality Dental Office Offering General Dentistry, Orthodontics, Cosmetic Dentistry, Advanced Surgeries, Teeth Whitening and Much More, All Under ONE ROOF!
Dr. Simeone was honored to be named a Top Dentist and Top Cosmetic Dentist in 2019 by Suburban Life Magazine Readers
Dr. Simeone has appeared on CBS3, Fox29 and E! Style Network discussing dental treatments and cosmetic dentistry
Orthodontics In House - Dr. Bruck, Our Orthodontist, Has been with the dental office since 2017 and specializes in Invisalign and Braces for Children, Teens & Adults
We cater to BUSY families! Schedule your Orthodontic & Dental appointments during the same visit, saving your family time and money! No need to go to other dental offices for services.
Advanced services and surgeries including Full Mouth Restoration, Dental Implant Surgeries, Invisalign and Dentures
Convenient Hours Including Night and Weekend Hours
Emergency Visits
Community Involvement: We are a proud partner of local organizations including the Coatesville Red Raiders, Caln Township, Caln Little Leage and West Bradford Youth Association. We strive to help others in the community!
Advantaged Technology: Dr. Simeone invests in the newest and most advanced dental technology on the market. You will see immediate color images, X-rays and much more - all in the dental office.
3D Image Scans: In order to offer some of the most advanced dental treatments in Chester County, including dental implant tooth replacement and orthodontic treatments, we need to incorporate the right tools.
Chester County Dental Arts: Dental Office Overview
Watch to see why patients love us!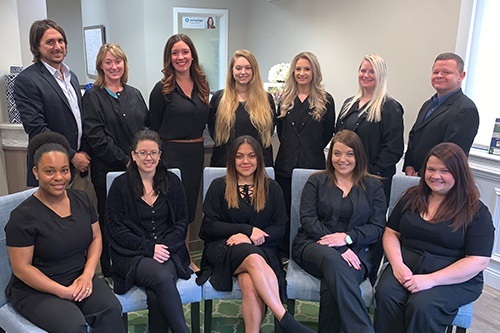 Chester County Dental Arts Staff
WE ARE PROUD OF OUR COUNTLESS 5 STAR REVIEWS!
"I've had two visits with Dr. Simeone so far, and I'm very impressed with him and his staff. It felt like I was good hands. He is very thorough, doesn't rush, and explains everything in detail. Also, my bite feels great after the fillings. I would definitely recommend him!" Ilya S. Modena, PA
"Dr. Simeone has a wonderful, caring staff that is both capable and professional. After two visits with Dr. Mark and Stephanie, my terrific hygienist, I would not go anywhere else!" James A., Modena, PA
"Dr. Simeone is gentle and patient, he took the time to explain what I needed and the front desk explained my coverage. I left the office with a great feeling, and would recommend him to anyone!" Monica V., Sadsburryville, PA