June 15, 2020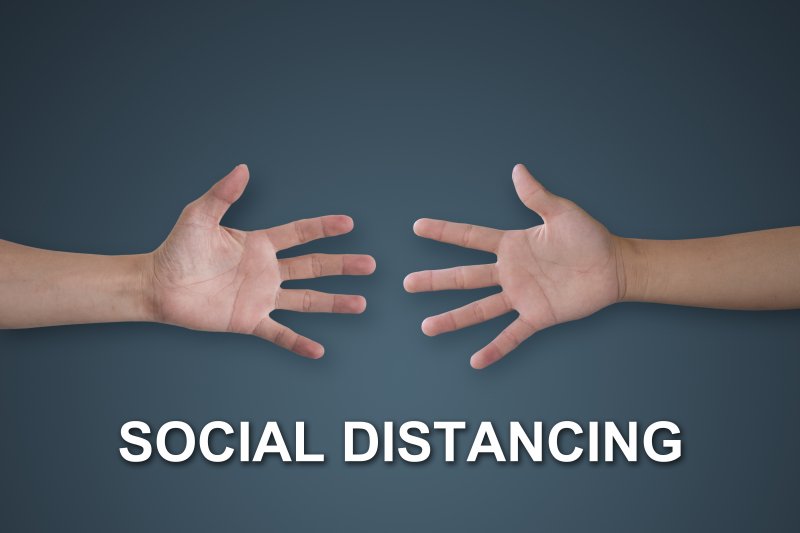 Social distancing is the new term for 2020. With people avoiding birthday parties, special gatherings, and canceling vacations, staying indoors and away from others is becoming the "new normal." Unfortunately, for those who enjoy a hug or high-five, this practice can feel isolating. Your dentist in Coatesville understands, especially as offices begin to reopen and patients return. Although you may be unable to share a handshake with your dental team during your appointment, there are other ways to say "hello" without making contact. Read on to check them out.
There's Nothing Wrong with a Head Nod
While it may appear less personal, a simple head nod can show your dentist and team member you're happy to see them. Especially when everyone is wearing a mask, you may be smiling with your eyes, but nodding in the direction of the person you're looking at is a great way to say "hello" and avoid making contact altogether.
Bumping Elbows is Popular Around the World
People all over the globe are replacing the handshake with an elbow bump. This unique greeting allows you to establish contact but avoid passing along germs and bacteria by touching hands. Because dentistry requires being in close proximity to patients and handling various instruments and equipment, it is imperative that a dentist's hands remain as clean as possible. This is why you will often find them wearing latex gloves as part of the necessary personal protective equipment (PPE) to be worn each day.
How Namaste Can Serve as a Calm and Peaceful Greeting
Individuals who practice yoga are often quite familiar with the term "Namaste." By bringing the hands together, palms facing each other and fingers extended upward, and combining it with a simple head bow can serve as a peaceful and calming way of greeting your dentist while keeping your distance. Many Middle Eastern countries incorporate this form of "hello" into their daily routine but now that COVID-19 continues to remain a threat, others in the Western world are adopting it as well.
Saying "Good Job" with an Air High-Five
If you are lucky to receive a good report from your dentist, you may be tempted to offer up a high-five; however, this is, unfortunately, a no-no right now. Instead of forgoing it altogether, though, why not try throwing it up but stopping mid-air? Teammates do it all the time when across the court or field, so it's safe to assume that it's okay to use in the dentist's office as well.
These contactless greetings may take some getting used to but until the threat of COVID-19 dissipates, they are the best way to remind your dentist and dental team that you're happy to see them again and appreciate their hard work in helping you maintain a beautiful and healthy smile.
About the Author
Dr. Mark Simeone is eager to see all his patients again. With COVID-19 causing many individuals to postpone regular dental care the past few months, he is implementing additional protocols to keep everyone safe and healthy during their visits. This includes maintaining proper social distancing guidelines while inside the office and avoiding making contact with the dental team as much as possible. If you want to learn more about what you can do to make your appointment go more smoothly, contact us at (610) 383-1600.
Comments Off

on Contactless Greetings: Why They're Best When Visiting Your Dentist
No Comments
No comments yet.
RSS feed for comments on this post.
Sorry, the comment form is closed at this time.