August 3, 2020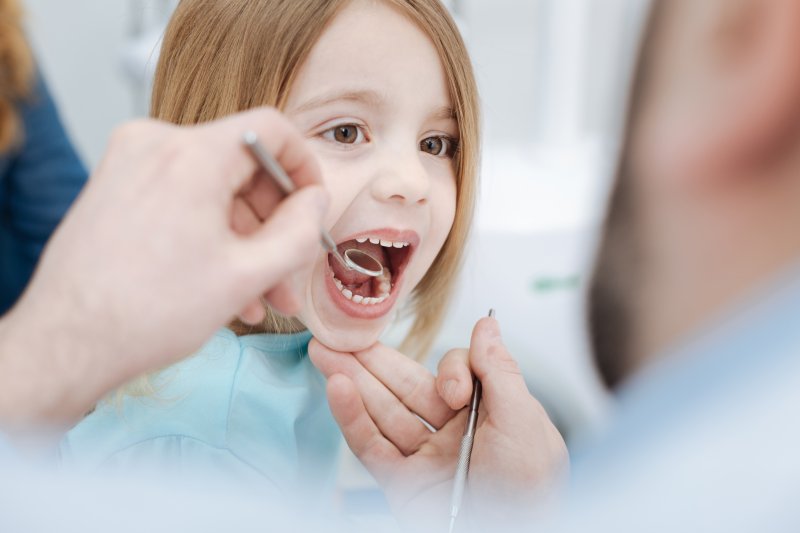 Whether your child is preparing to head back to class among friends and teachers or staying at home to engage in virtual schooling, there's one important task you should make sure to complete before their first day – a back-to-school dental checkup. By opting to see a children's dentist before the start of the new year, you are not only setting your child up for success, but you're also saving valuable time and money. Read on to find out what makes this particular visit so vital and why you should add it to your checklist before you forget.
Why a Back-to-School Appointment is Necessary
If you want to truly make the most of what is left of the summer, make sure to schedule an appointment for your child to visit a dental practice that offers dentistry for kids. With COVID-19 remaining a threat, it is now more important than ever that their oral health is in the best possible shape on the first day of school.
The mouth and body are closely connected, so if your little one develops a cavity, gum disease, or other dental problem, this can weaken their immune system. As a result, it can make them more prone to catching a virus or harmful bacteria.
Taking the time to see a children's dentist will prove beneficial, especially when it comes to time, money, and ensuring your kid is getting the most out of their schooling.
Here are a few explanations as to why a back-to-school visit is so crucial:
Available Time: Summertime doesn't require an alarm clock or cause you to worry about your child missing classes. Now that you still have time available, go ahead and get them in to see a dentist before schedules start to fill up.
Get Ahead of the Problems: If your child's dentist discovers there are one or more problems that need to be addressed, there's no better time than summer to take care of them. Waiting until school starts will only result in time spent away from important information learned in class, which can negatively affect them as the year progresses. By getting ahead of these problems now, you can set your child up for a successful start to the new year.
Help Them Maintain a Routine: While summer isn't the ideal time to help a child establish a routine, it is necessary when it comes to oral health. By visiting the dentist before starting back to school, you can help them better understand why regular brushing, flossing, and rinsing is important to maintaining a healthy smile.
Why Regular Checkups and Cleanings are Important
It's no secret that children are often more prone to tooth decay than adults. Why is this? The reason is that kids do not have the full dexterity to get to those hard to reach areas of their smile. Back teeth (molars) are most likely to suffer neglect, which is why your child's dentist can provide a range of preventive services designed to better protect young teeth from damaging bacteria and food particles.
Whether it is regular checkups and cleanings, fluoride treatment, or dental sealants, your little one can have a smile that is healthy and beautiful, which will give them greater confidence as they enter into the school year.
Don't wait until summer is over to schedule your child's appointment. Be proactive in making sure their smile is ready to be seen by friends and teachers on their first day back.
About the Author
Dr. Mark Simeone has nearly two decades of experience as a general and cosmetic dentist. He completed his advanced education in general dentistry at Rutgers University before completing his doctoral studies and residency. As one of the most respected dentists in the field, he is equipped to address you and your child's dental needs, no matter the problem. Offering preventive services, he can ensure your little one's smile is in optimal condition as they prepare for the upcoming school year. To find out what your child needs to maintain a healthy smile, contact us at (610) 383-1600.
Comments Off

on Why Your Child Needs a Back-to-School Dental Checkup
No Comments
No comments yet.
RSS feed for comments on this post.
Sorry, the comment form is closed at this time.