October 4, 2020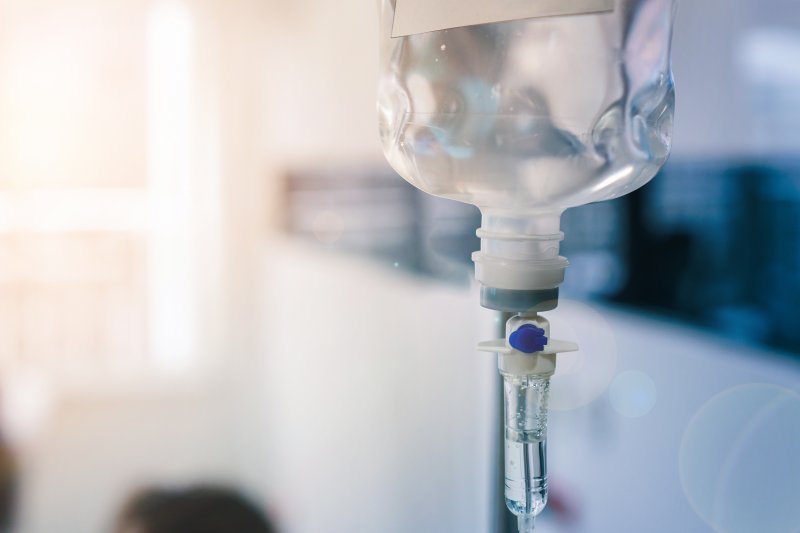 IV sedation is one of the most common techniques used by dentists to help curb dental anxiety. But its ability to calm nerves and soothe a patient's fears are not its only capabilities. Many dental professionals use it when a patient requires multiple complex treatments, all of which are to be performed during one visit. But who is eligible to receive this advanced method of sedation? A local dentist in Coatesville explains the various factors that contribute to whether a person is a good candidate as well as how it is administered to ensure complete and total relaxation.
How Does IV Sedation Work?
Considered to be a more advanced method of dental sedation, the use of an IV requires that your dentist be thoroughly trained before providing it as a viable option. Recommended for individuals with extreme dental anxiety or who are preparing to undergo multiple treatments in one sitting, the solution that is administered intravenously will not fully put you to sleep. Instead, you will enter into a dream-like state but remain cognizant enough to respond to cues by your dental team.
Soon after the IV is inserted, you will begin to feel more relaxed within minutes. At any point during your treatment, your dentist can easily adjust the dosage, ensuring you remain safe and comfortable throughout your procedure.
Afterward, you will need someone to take you home after your appointment since the side effects do take time to wear off but fortunately, you won't remember much, if anything, about your appointment.
How to Determine if You're a Qualified Candidate
If the idea of receiving IV sedation sounds like something you could benefit from, you will first need to schedule a consultation with your dentist to determine if you're a qualified candidate. Not everyone is eligible to receive sedation dentistry, especially that which is administered via an IV.
During your scheduled visit, you and your dentist will discuss any dental anxiety you might have as well as the state of your oral health. After reviewing your medical history, they can recommend which method is right for you. If you exhibit any of the following, there is a good chance you can receive help with IV sedation:
Extreme dental anxiety caused by a previous traumatic experience
Preparing for multiple dental treatments that will be performed during one appointment
Have difficulty getting numb with local anesthesia
Have a sensitive gag reflex
There are alternative sedation methods available as well (i.e. nitrous oxide, local anesthesia, sleep dentistry), all of which your dentist will go over with you during your consultation. If you are given the green light to receive IV sedation, you can feel confident that you will not only remain relaxed during your appointment, but you will walk out with a healthier, more radiant smile.
About the Author
Dr. Mark Simeone understands receiving dental care can cause some individuals to become nervous or anxious. Much like his colleagues, he and the team at Chester County Dental Arts strive to change the way people view the dentist's office. One of the ways this can be accomplished is through sedation dentistry. By providing patients with a way to remain more relaxed and comfortable during their visit, he and his time can administer necessary treatment and improve the smiles of residents living in Coatesville and its surrounding communities., If you experience dental anxiety and want to learn more about available sedation methods, contact us at (610) 383-1600.
Comments Off

on Who is a Good Candidate for IV Sedation?
No Comments
No comments yet.
RSS feed for comments on this post.
Sorry, the comment form is closed at this time.