November 9, 2020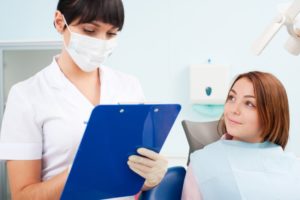 Does going to the dentist make you a little — or very — nervous? For millions of Americans, the mere thought of settling into that big chair is enough to give them anxiety. If that is true of you, you may benefit from sedation dentistry, which uses medications to shut down the brain's fear response and help you remain relaxed and calm. Of course, while sedation dentistry is wonderful, you may have several questions about it, including, "Is sedation dentistry covered by insurance?" Let's discuss how your policy might apply.
Dental Insurance and Sedation Dentistry
Dental insurance policies vary greatly. In general, however, they only cover services that they deem are absolutely necessary for a patient's oral health. As such, it is quite unusual for them to apply to elective or luxury procedures, such as cosmetic treatments. Unfortunately, despite the proven benefits of sedation dentistry for millions of patients, it almost always falls into that same category and is therefore not covered.
Of course, there are exceptions to every rule. There are some instances in which dental insurance is more likely to cover sedation.
When Insurance Might Cover Sedation
You will have to check the details of your specific policy to see how it applies to sedation. In general, insurance companies are more willing to cover it if:
Sedation will lower the total cost of care. This might be the case when sedation enables a dentist to complete a complex procedure in a single appointment instead of multiple ones. In such instances, insurance is more likely to cover mild forms of sedation, such as nitrous oxide, than it is to cover IV sedation or general anesthesia.
You have been diagnosed with a serious medical condition. Some patients have disabilities or illnesses that make it impossible for them to receive dental treatment without the aid of sedation.
You must undergo a complex treatment. Some procedures, such as oral surgery or multiple tooth extractions, take a long time and would be extremely uncomfortable without sedation.
If one of the above situations applies to you, ask your dental team to get pre-authorization from your insurance company for your sedation. Getting approval ahead of time will keep any hassles or miscommunications with your insurer to a minimum.
What to Do if Your Insurance Will Not Help
If your insurance company will not help with the cost of sedation, do not automatically assume that you must forgo it. Your dentist wants you to be comfortable during your appointments, and they will do whatever they can to help you afford sedation. For example, they may help you apply for low-interest financing.
The relationship between dental insurance and sedation is a bit murky, but do not let that discourage you from seeking the treatment you need. Your dental team is ready to assist you!
Meet the Practice
Dr. Mark A. Simeone established Chester County Dental Arts in 2016 with the goal of providing comfortable and welcoming dental care to families in our area. He works alongside other dental professionals to provide a comprehensive array of services, including multiple forms of sedation. We are an insurance-friendly practice and will be happy to help you take full advantage of your benefits. Contact us at 610-383-1600 to learn more about how we can serve you.
Comments Off

on Does My Insurance Cover Sedation Dentistry?
No Comments
No comments yet.
RSS feed for comments on this post.
Sorry, the comment form is closed at this time.