January 4, 2021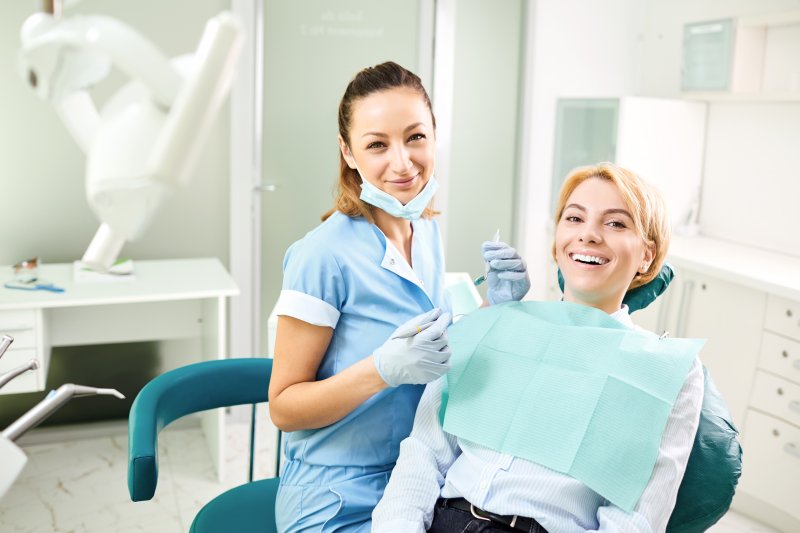 If you're like most people, you're glad 2020 is over. With a new year finally here, you can focus on positive changes you want to make over the next 12 months, one of which should be your smile. If you want to make a good first impression in 2021, consider taking the important step to schedule a dental checkup early in the year. Why? Read on to hear from a local dentist who shares 3 reasons your smile will benefit from this proactive approach to better oral health.
1. Dental Insurance Benefits
As a dental insurance policyholder, you know that on January 1, your benefits renew. When it comes to preventive services like dental checkups and cleanings, you are likely covered at 80-100%, which means you pay little-to-nothing out of pocket for these six-month visits. By scheduling an appointment early in the year, you can get a jumpstart on using your available dental coverage and minimize the potential for future issues.
2. Meeting Your Deductible
Should your dentist discover a problem during this visit, you can quickly begin a treatment plan that will have you meeting your deductible early in the year. While no one hopes for bad news at the dentist's office, it can be reassuring knowing that once you've met your deductible, your dental insurance company will be responsible for paying more for the services you receive should you need more complex and extensive treatment later in the year. Depending on your plan, your insurer may cover 70-80% for minor restorative care and 50-70% for major services. This means more money in your pocket to spend on the things and people you truly love.
3. Early Detection
No one wants to learn they have tooth decay, gum disease, oral cancer, or other common dental problems. But should your dentist see a problem area during this dental checkup, the ability to detect and treat it early will lean more in your favor. Gum disease in its earliest stage (gingivitis) can often be reversed if treated with good oral hygiene habits at home and regular cleanings. Early detection of oral cancer can be the difference between life and death in many cases. No matter the problem you may be facing, the sooner your dentist catches it, the better off you and your smile will be down the road.
By seeing your dentist early in the year, you can rest assured your teeth and gum health will be in better shape, and your smile will leave you feeling more confident as you embrace what 2021 has in store.
About the Author
Dr. Mark Simeone is a staunch advocate for preventive care. Believing it to be one of the most effective ways to prevent future dental problems like tooth decay, gum disease, and even oral cancer, he and his team work hard each day to provide exceptional dental care and encourage patients to be proactive about their oral health. From dental checkups and cleanings to fluoride treatments, dental sealants, and oral cancer screenings, he can deliver the services needed to maintain healthy smiles for a lifetime. If you need to see a dentist about your smile, contact us at (610) 383-1600.
Comments Off

on 3 Reasons to Schedule Your Dental Checkup Early in the Year
No Comments
No comments yet.
RSS feed for comments on this post.
Sorry, the comment form is closed at this time.