What Are the Benefits of Dental Implants?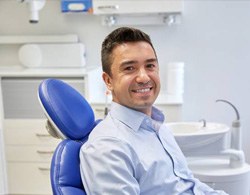 Every smile should last a lifetime, but most people will lose one or more teeth at some point in their lives. With dental implants, though, all hope is not lost. Partnering with the team at Chester County Dental Arts for this comprehensive tooth replacement will help to ensure that you can enjoy a complete, healthy smile for a lifetime to come! Keep reading to learn about the 7 most significant benefits of dental implants -- including comfort, appearance, confidence, and more.
#1: Enjoy a Youthful Appearance
Because a dental implant replaces a missing tooth's root in addition to the visible crown, your jaw bone receives the nutrients it needs to stay healthy and whole even after the original root has been lost. This whole-tooth replacement keeps the mouth from losing volume and adding years to your appearance. With dental implants, you can look exactly your age -- or younger!
#2: Eat a Balanced, Nutritious Diet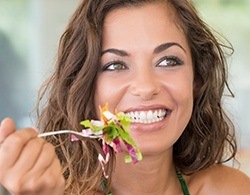 People who are stuck with an ill-fitting tooth replacement are often forced to limit their diets to only the soft foods they can easily eat. This can cause nutrition to suffer as a result. With dental implants, however, you are able to consume the wide variety of fresh and nutritious foods that help you look and feel great.
#3: Preserve what Nature Intended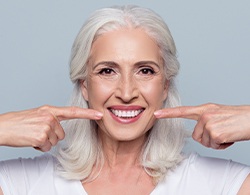 Dental implants have been called "nature's rival" in tooth replacement because they mimic the original tooth structure so well. By choosing this tooth replacement, you are setting yourself up for a prosthetic that looks and functions as well as your remaining teeth.
#4: Keep Your Remaining Natural Teeth in Place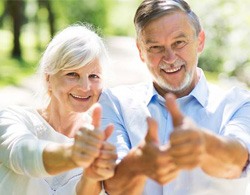 And speaking of the healthy teeth that you still have, dental implants will help you keep them by promoting good oral health for the rest of your life. The implant posts prevent the degeneration of bone that is common after tooth loss, greatly reducing the risk that you will lose more teeth later on.
#5: Practice Easy Maintenance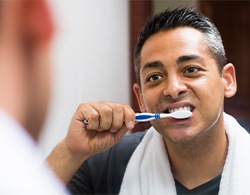 Because dental implants mimic your natural tooth structure, you won't have to learn any special techniques to keep them clean. Simply brush your teeth for two minutes, twice a day, floss daily, and continue to enjoy wonderful dental health.
#6: Get a Confidence Boost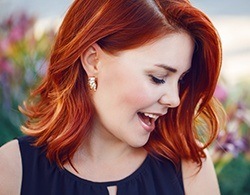 It's hard to feel your best when you are missing teeth without an excellent replacement -- and that's dental implants. With this comprehensive solution to tooth loss, you can eat, speak, and smile with total confidence once again.
#7: Smile for a Lifetime to Come!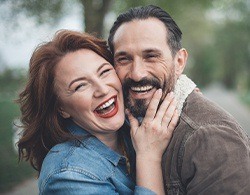 Dental implants may seem like an expensive option in tooth replacement, but with proper care and maintenance they can last for decades. Forget about refittings or adjustments to keep up with your diminishing jaw bone -- dental implants can stay sturdy and secure for far longer than any other option in tooth replacement! In addition to all the other benefits we have mentioned here, that makes them worth their weight in gold.
Learn More about Dental Implants!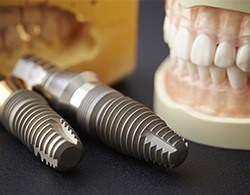 If you are interested in enjoying these 7 benefits with your tooth replacement, we invite you to learn more about dental implants by getting in touch with the team at Chester County Dental Arts. We can't wait to help you enjoy a complete, confident smile! Contact us to schedule an appointment today.