Chester County Dental Arts
Dental Insurance Newsletter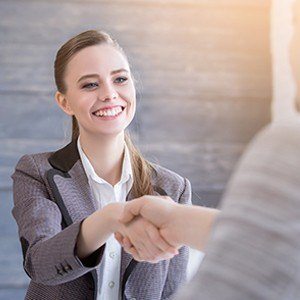 Record Employment Levels Provide Many Reasons to Smile
As we turn the corner on the start of 2019, it is a great time to be living and working in Pennsylvania. The commitment of our region to higher education and equal access to health care are just two reasons why unemployment is at a record low rate of 4.3%.
For many, this means bigger paychecks and better benefits. Consistently, dental insurance is one of the most popular benefits for working families, and it's why Chester County Dental Arts is an in-network partner with almost all the leading plans. We want to make it easy for your entire family to have healthy, beautiful smiles.
At the same time, we realize you are busy. Our evening and Saturday hours along with our team of dentists help you fit dental care into your busy schedule. Also, your expiring benefits should motivate you to pick up the phone and make an appointment – before it is too late.
For many, the end of the year is the best time to get dental work done. Your deductibles have been met. You are way below your annual benefit limits. And, we can often sequence treatment to help you utilize both 2018 and 2019 benefits if you need multiple teeth repaired. Best of all, you can have a beautiful, new smile for all those holiday photos.
With this in mind, here are some important things to know as you make plans to use your dental insurance benefits – before they reset for 2019!
Use It or Lose $152 Billion!
Like most benefits at work, your dental insurance is very likely to reset on January 1, 2019. This means any amount of your annual maximum not used by 12/31/18 will be lost forever. In other words, you have paid for the benefits and will not receive them.
To help understand this better, let's look at the numbers. According to a study by the American Dental Association (ADA), the average American with dental insurance receives only $323 of dental treatment a year. A typical plan has an annual maximum of $1,250. This means each of the 164 million people with private dental insurance is losing $927 per year. Do the math. This equals total, lost, dental benefits of $152 billion across America – every year.
While these figures help many insurance executives smile, it hurts your smile (and overall health) – not to mention those of your family, friends and neighbors. Be different. Take control. Call today and let us know you want to use it, not lose it.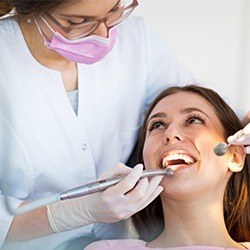 Coatesville's Dental Insurance Concierge
If the idea of using your dental benefits before they expire sounds smart, give Christina Lawler, our magnificent Practice Manager, a call. This is what she lives and breathes. She has nearly a decade of experience in dentistry, but most importantly, she's is an expert in all things related to dental insurance.
And, she knows treatments. She started her dental career as an assistant before turning to the world of building and managing a practice from the ground up.
For most of us, understanding our benefits is like reading Greek. That is where a call to Christina can make your life easier. She is likely to already know the in's and out's of your plan, and she will make sure you understand all of your benefits – including any out-of-pocket costs – before you start treatment. Do not take our word for it. Call her today!
Healthy Smiles = Healthy Lives
Like most things in life, an ounce of prevention is worth a pound of cure. Most people realize that regular visits to the dentist – along with a daily routine of brushing and flossing – can prevent costly dental issues. This is the reason most dental insurance plans cover 100% of the cost of preventive care. Also, it is why there are rarely out-of-pocket costs for routine check-ups and cleanings.
What most people do not recognize is the direct link between healthy mouths and healthy bodies. In fact, a quick look at the numbers is startling. A recent study found that people who did not have access to routine dental care were 67% more likely to have heart disease. 67%! In addition, these folks were 50% more likely to have osteoporosis and 29% more likely to suffer from diabetes.
Without a doubt, these are even more reasons to give us a call and to make sure your smile – and body – are healthy.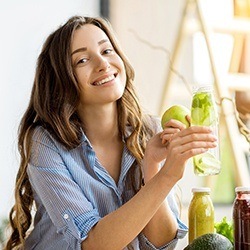 HSA's Welcome
Across Pennsylvania, more than 866,000 people have a Health Savings Account (HSA). In many cases, people use these accounts in conjunction with high-deductible medical insurance plans to cover the increased burden of out-of-pocket fees and co-pays.
Fortunately, these funds can also be used for all types of dental care. Whether you are looking to offset the cost of a check-up and cleaning or to replace that missing tooth with a dental implant, your HSA funds are as good as cash.
Give Christina a call today to learn more about how HSA's can be your ticket to a beautiful smile.